Available Dogs
All our adult poodles are housebroken and crate trained. They walk well on a leash, and get along with cats and other dogs.
Click on any picture for larger versions, or on any dog's name for more information (and even more pictures!)
Our younger puppies may be found on the Puppies page.
Some dogs who are reserved or sold may be shown so that their new family can easily see them, or in case they become available again. They will be marked Reserved or Soon to be at a Forever Home
Occasionally an older puppy, young adult or adult may be available soon and not yet be featured. If you will let us know what you are looking for, we can tell you if there might be something available soon, or place you on a waiting list for something specific.
Young Adult Neutered Male Standard Poodle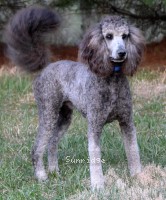 Belton;
see 23 more images on his page
A silver male Standard Poodle for sale


A silver male Standard Poodle for sale
1 year, 8 months old

Available
Young Adult Female Standard Poodle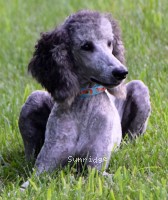 Olana;
see 16 more images on her page
A silver female Standard Poodle for sale


A silver female Standard Poodle for sale
1 year, 8 months old

Available
Older Female Standard Poodle Puppies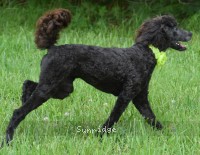 Gina;
see 6 more images on her page
A blue female young adult Standard Poodle for sale


A blue female young adult Standard Poodle for sale
11 months, 23 days old

Available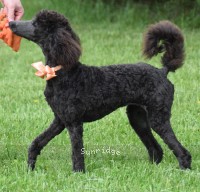 Organza;
see 8 more images on her page
A blue female young adult Standard Poodle for sale


A blue female young adult Standard Poodle for sale
11 months, 23 days old

Available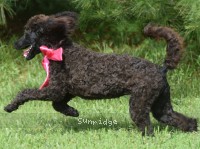 Patricia;
see 6 more images on her page
A black female young adult Standard Poodle for sale


A black female young adult Standard Poodle for sale
11 months, 13 days old

Available
Adult Female Standard Poodles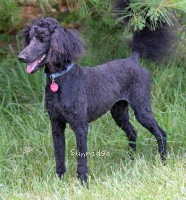 Brieanna;
see 8 more images on her page
Sunridge Impressive Twilight Dream, an abstract blue female Standard Poodle for sale
Brieanna
Sunridge Impressive Twilight Dream


An abstract blue female Standard Poodle for sale
2 years, 5 months old

Available
Adult Spayed Female Standard Poodles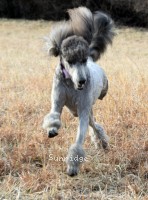 Dana;
see 35 more images on her page
Sunridge Untouchable Moonlight Vision, a silver female Standard Poodle for sale
Dana
Sunridge Untouchable Moonlight Vision


A silver female Standard Poodle for sale
4 years, 8 months old

Available